Cable and pipe transit provider Roxtec has developed new software to help users control and document the penetration sealing installation quality online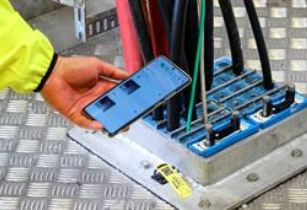 The software works offline as well as online making sure all transit documents for owners and class approvals are up to date. (Image source: Roxtec)
Roxtec Transit Build is a constantly updated software for systemised quality assurance of each cable and pipe seal in a shipbuilding or construction process.
With instant tracking and efficient status reporting for every cable and pipe transit installation, Roxtec Transit Build is a way to secure a seamless workflow and be able to hand over a digitally documented transit register at delivery.
The software works offline as well as online making sure all transit documents for owners and class approvals are up to date. According to Roxtec, it secures the entire installation process. It enables users to follow the project progress ?live? and know the log and status of each transit. This is a good help to avoid costly failures and the risk of delays. Builders can present information on cable and pipe transits to owners and surveyors digitally.
One of the early adopters who have tested the software has stated that it is possible to reduce the working hours on cable and pipe transits by 60% thanks to the tool. Roxtec Transit Build is a web-based system that runs securely online without any need for installation.