Dubai?s Roads and Transport Authority (RTA) has processed more than half a million transactions relating to vehicle licensing in 2017 amidst a major push to digitise government services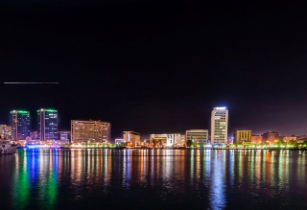 RTA processes half million online vehicle licensing transactions in 2017. (Image source: Michaela Loheit/Flickr)
HH Sheikh Mohammed bin Rashid Al Maktoum, Vice-President and Prime Minister of the UAE, and Ruler of Dubai last year launched the ?Smart Dubai? initiative in a bid to improve efficiency in government functioning.
The initiative includes leveraging technologies such as blockchain to better local governance in the city, a business hub in the Middle East, mostly populated by expats.
?Recording more than half a million online and smart transactions in 2017 is indicative of our efforts and effective plans for the smart and electronic migration of vehicle licensing services," said Sultan Al Marzooqi, director of vehicle licensing at RTA?s licensing agency, RTA.
The authority processed 547,461 transactions driven largely by its online service at www.rta.ae