Oman's Ministry of Transport and Communications has revealed plans to build a dual-carriage causeway linking Masirah Island with mainland Oman could provide a boost to the remote area's economy, according to officials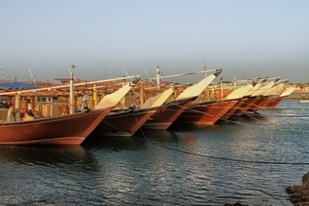 The causeway could boost tourism on Masirah Island. (Image source: Marlon Cureg/flickr)
The dual-carriage causeway would span the 25 km-wide channel between the island and Shanna on the mainland and would be one of the region's largest causeways.
Officials involved in the proposals said that the causeway would trigger a major modernisation drive on both Masirah and in Shanna.
Masirah is a 65,000 hectare island renowned for its wildlife. Its sandy beaches would provide a perfect draw for tourists wishing to participate in water and wind sports.
Oman's government is currently in the process of selecting a consultant to undertake the socio-economic feasibility of the causeway project.
The study will help define the structural form of causeway link and also enable an estimate of the overall cost of the project.
The consultant will also be required to undertake a comprehensive environmental impact assessment.
Several companies have already stated their interest in carrying out the study, according to the Oman Daily Observer. Bids close on April 1st 2013.