Kuwait's Combined Group Contracting has signed a contract with Hyundai Engineering & Construction to design, build and maintain a major bridge in the Gulf state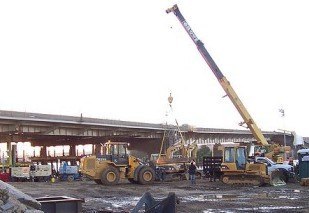 Kuwait has signed a contract with Hyundai to design, build and maintain a bridge in the Gulf state. (Image source: surrfred/Flickr)
Reuters reported that the Kuwaiti company will own a 21.5 per cent stake in the Sheikh Jaber al-Ahmad al-Sabah project. The bridge project as a whole has been valued as US$2.6bn.
The bridge, which is expected to be completed within a five-year timespan, will be constructed over Kuwait Bay and connect Shuwaikh port with Subiyah.
Subiyah is located in the northern oil-producing region of the OPEC state.