The Omani Ministry of Transport and Communications (MoTC) has awarded contracts worth US$1.39bn to consulting and engineering firms for new road projects in the sultanate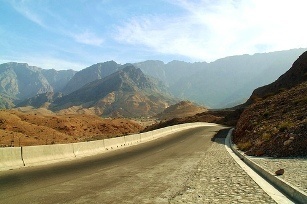 The 13 contracts awarded by the MoTC include packages four to six of the Batinah Expressway project and the Batinah dual road project. (Image source: Prasad Pillai/Flickr)
According to Muscat Daily, the 13 contracts awarded by the MoTC include packages four to six of the Batinah Expressway project and the Batinah dual road project.
Oman?s minister for transport and communications, HE Dr Ahmed bin Mohammed bin Salim al Futaisi, said these projects will be a great addition to the country?s road network and could potentially reduce accidents.
?The Batinah Expressway is a vital project that could help realise economic visions. The expressway would provide huge investment opportunities to small and medium enterprises. We want more people to benefit from this project,? Al Futaisi added.
READ MORE...
Oman?s Barka region set for a facelift