Qatar has revealed plans to upgrade its domestic transport system at a cost of at least US$70bn, which will be spent on development projects that have already been planned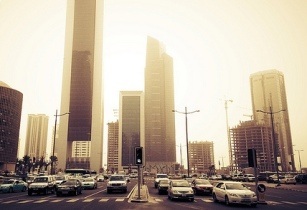 The transport master plan will include investments in railways, expressways, ports and metro connectivity. (Image source: Lawrence Wang/Flickr)
According to a report in The Saudi Gazette, the biggest investments will be poured into the country?s rail and metro network, where more than US$35bn will be invested in the next 10 years.
Qatar also has plans to modernise its road systems through an expressway project worth a total of US$20bn contracts. Other investment priorities will include future expansion plans for the US$12.5bn Doha International Airport.
The outline of the investment plan was revealed by Edmund O?Sullivan, chairman of MEED Events, who will organise the fourth Annual Qatar Transport Conference scheduled to take place from 27-29 May 2013.
O?Sullivan said, ?The next 10 years will be a crucial turning for Qatar?s transition into a progressive metropolis, with a transport system that will be among the most modern in the world.
?For contractors, project owners and developers as well as other transport industry stakeholders, there has never been a better opportunity to understand the key issues and challenges shaping Qatar's transport requirements than at a conference, which will provide an essential breakdown of the country's transportation sector by key experts and panellists.?
The transport masterplan also includes an upgrade of 400-600km of existing roads at an estimated cost of US$8bn as well as expansions for Qatar? three main ports - Ras Laffan City, Mesaieed City and Doha Commercial Port.