Saudi Arabia has awarded 110 contracts worth more than US$1.2bn to many local firms for building good road infrastructure in the kingdom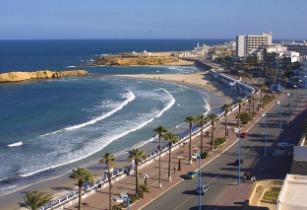 The goal is to raise road safety and traffic awareness to avoid accidents. (Image source: 12019/Pixabay)
As reported in the Arab News, Nabeel Al-Amoudi, minister of transport, sponsored a signing ceremony in Riyadh for roads contracts throughout the country for the time period of 2019-2022.
The initiative is in line with Saudi Arabia?s target to promote road safety and maintenance, he added.
Tarek Al-Shami, undersecretary for road operation and maintenance, briefed that the government has further developed and upgraded contracts and established performance indicators to meet the Saudi leadership?s expectations.
Dr Ali Al-Ghamdi, head of the National Road Safety Centre, highlighted its efforts to raise road safety and traffic awareness in order to avoid accidents, the source added.