Saudi Arabia has decided to invest US$140bn in the country?s transport sector within the next ten years, said Saudi Arabian General Investment Authority (SAGIA) governor Abdullatif Al-Othman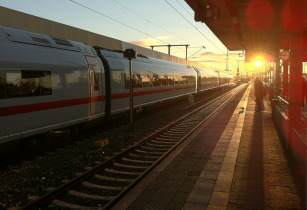 An improvement of transport facilities in expected in Saudi Arabia, in the coming years. (Image source: Pixabay)
The funds would be utilised to build a railway network, ports as well as airports, he said.
Experts have predicted that the Saudi Arabian transport sector will grow in the coming years, despite low oil prices. Particularly, the delivery and modernisation of mega transport projects such as the rail, metro, airports and ports is expected to grow.
Al-Othman, at the Japanese-Saudi Business Council in Tokyo, emphasised on the growing relations between the two nations. Keeping the goal in mind, SAGIA hopes to pave the way for Japanese companies to deeply embed themselves within Saudi Arabia, enabling them to achieve success locally, regionally and internationally, revealed the governor.
?To facilitate this, SAGIA has taken steps toward creating the right environment where Japanese investments can take root and flourish. Of course, this is an ongoing process ? we want the country to evolve suitably alongside global trends.?
The Middle Eastern nation seeks to become a meeting point for commerce and trade between the East and West, and is eager to ease road, rail and air travel in a bid to boost the economy. In addition, better transport networks will help improve the flow of traffic, ease congestions and increase job opportunities.