Strabag Oman has been awarded a new road contract worth US$120mn, connecting Sinaw and Duqm, by Omani Ministry of Transport and Communication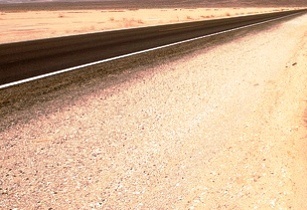 Construction will begin in January 2014 and is expected to take two years. (Image source: William Warby/Flickr)
The subsidiary of Austrian construction group Strabag will build a 100km section of the 400km-long road between Sinaw and the industrial zone in Duqm in southern part of Oman.
Construction will begin in January 2014 and is expected to take two years, sources added.
Thomas Birtel, CEO of Strabag, said, ?The new road is being built next to the existing old roadway. With 90 per cent of the road passing through desert-like terrain, the project presents an enormous challenge in terms of the procurement of construction materials and logistics.?
According to the company, the new carriageway will be asphalt-paved and will consist of one lane of traffic and one emergency lane per direction.
Construction will require 4.2mn cubic metres of earthworks as well as the installation of around 60,000 cubic metres of concrete for the dewatering system, Strabag Oman added.
The project would also comprise of the street lighting and the safety structures.