dmg events, organisers of The Big 5 Saudi, has announced that the event will run in the capital city Riyadh, from 28-31 March 2022, at the Riyadh International Convention & Exhibition Center, live and in-person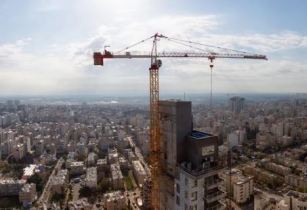 The event will display construction products and solutions from 400 exhibiting companies. (Image source: Adobe Stock)
The event will attract more than 15,000 industry professionals and will display 1,000 construction products and solutions from 400 exhibiting companies, and 30 countries, including country pavilions from Italy, Germany, the UAE, Greece, Kuwait, Poland, Spain, Egypt and Qatar.
As Saudi Arabia unveils a US$900bn development plan driven by Saudi Vision 2030, new cities such as NEOM, Jeddah Economic City and the Red Sea Project are underway together with major infrastructure projects including the US$22.5bn Riyadh Metro and the US$20bn Diriyah Gate Project. The Big 5 Saudi 2022 provides buyers and suppliers unparalleled opportunities to engage in business-critical conversations that will facilitate the Kingdom?s ambition.
Muhammed Kazi, vice-president, construction at dmg events, said, ?The Big 5 Saudi has permanently moved to Riyadh now and will showcase the readiness of the construction industry to support the tremendous transformation created by Saudi Vision 2030. As we celebrate 10 years of commitment to the Kingdom of Saudi Arabia, this year?s event will lead the construction industry and align it with the 2030 vision, unlocking new opportunities with innovative technologies and best in class practices, contributing to the Kingdom?s new and vibrant landscape.?
The Big 5 Saudi 2022 is co-located with specialised events such as HVAC R Expo Saudi, FM Expo Saudi, Clean Expo Saudi and Stone & Surface Saudi Arabia.
Key speakers for the summit include ? Arsen Safaryan, director digital technology, Saudi Entertainment Ventures, SEVEN; Maryam Telmasani, board chair, United Nations Global Impact; Samer A. Samad, CEO of Nesma & Partners Contracting Co.; Walid Al Murshed, head of International Finance Corporation, IFC and more.
Also included in the event are the Big 5 Saudi's 50 free continuing professional development (CPD) certified educational sessions, encompassing all disciplines in the construction industry, which will support the ongoing development of the industry?s young professionals helping discover industry best practices and advancing careers.
To know more, visit www.thebig5saudi.com