As Socomec celebrates a century of its existence in the power solutions industry, Technical Review Middle East catches up with Wissam Riad, MEA region director, to know more on the company?s focus in the region and its emphasis on innovation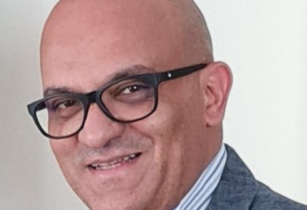 Wissam Riad, MEA region director, Socomec (Image source: Socomec)
Technical Review Middle East (TRME): As Socomec celebrates a hundred years, what has been the differentiating factor in this journey?
Wissam Riad (WR): Socomec is committed to customers, people and innovations and our emphasis on these three pillars has played a significant role in the success of the company. The added value we bring to the customers and the proximity to our partners are of great importance for us. Our core business is the availability, control and safety of low voltage electrical networks with increased focus on our customers? power performance. Socomec is committed to delivering a wide range of value­added services to ensure the reliability and optimisation of end users? equipment. These services include prevention and service operations to lower the risks and enhance the efficiency of operations for high quality power, measurement and analysis of a wide range of electrical parameters for improving power quality and optimisation of the total cost of ownership.
TRME: What is the focus of Socomec at Middle East Energy 2022?
WR: We are eager to meet our partners and customers at Middle East Energy, for the first time after Covid­19, and the event this year aligns with our 100th anniversary. We will be present at the MEE event to provide information regarding our latest solutions.
TRME: Please tell us more on the operations in Dubai and the region.
WR: We offer integrated solutions to the end users, covering different market segments and industries including energy management solutions, data centres, OEM and healthcare. The MEA region covers the Middle East, Africa, Turkey and a part of southern Europe supported by our head office in France and our team in Italy. The Dubai office is responsible for the Middle East region and we also have a subsidiary in Turkey, offices in Algeria, Cote d?Ivoire and South Africa. The Group also benefits from different production sites in Europe, North America and locations in the major emerging markets. Worldwide, Socomec has 30 subsidiaries.
TRME: How important are digital technologies for Socomec?
WR: As an independent manufacturer, the Group is committed to constant innovation in order to improve the energy performance of electrical installations in data centres, healthcare, infrastructure as well as industrial and commercial sites. Throughout its history, Socomec has constantly anticipated market changes by developing cutting­edge technologies, providing solutions that are adapted to customer requirements and fully aligned to international standards. Sustainability is a top priority for the Group.
TRME: How was Socomec able to emerge stronger during the difficult period of the pandemic?
WR: The messages and immense support from the Group managment helped us translate the same into great service to customers, and in turn produce excellent results even during the difficult times of COVID-19. Maintaining close relations with customers, suppliers and partners is of great importance to Socomec, and this was continued during the pandemic through webinars, video conferencing and all available technology tools.
TRME: Does Socomec provide aftersales services?
WR: We are very strong on service and offer support on installation, commissioning, startup, technical trainings as well as preventive maintenance.