The Dubai Health Authority (DHA) has stated that contracts for new medical facilities in the GCC are expected to reach US$9.53bn by the end of 2014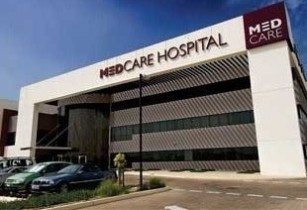 Dubai will welcome 500,000 patients for treatment by 2020. (Image source: Medcare/Wikimedia Commons)
According to DHA authorities, this is a 25 per cent increase from the expenditure in 2013, and GCC nations are set to triple healthcare expenditure by 2018.
To boost the medical tourism sector, construction companies that specialise in building medical facilities will be present at the upcoming construction expo The Big 5, scheduled to take place at the Dubai World Trade Centre from 17-20 November 2014.
?Gulf countries are spending heavily to ensure they can provide the best treatment inside their country and, in the case of the UAE, encourage medical tourists. Rising population and changing demographics have created the need for specialised facilities, which, in turn, is driving demand for more buildings. This is providing yet another opportunity for the region?s construction sector, and firms are getting the chance to work on some of the most exciting healthcare projects,? stated Andy White, group event director of Big 5.
Participants will have access to information and products vital to delivery of healthcare projects, including insights from industry experts and workshops, according to event organisers.
Among the presenters, Reem Murad of Arabtec will discuss the efficiency of cost control in construction projects. Arabtec's projects include Al Ain Hospital and Al Ahalia Hospital in UAE. Brett Patrick, technical manager of Ramboll Fa?ades, who has worked on healthcare facilities such as Cleveland Clinic Abu Dhabi and King Saud Medical City in Riyadh, will conduct a workshop on high-performance fa?ades from design through delivery.
The UAE spends US$2bn a year to send patients abroad for treatment. In order to position itself as a primary centre for excellence in healthcare and boost visitor revenue, Dubai plans to attract 500,000 patients for treatment by 2020. Officials at DHA said that 18 private and four public hospitals will be built over the next few years to cater to the inflow of patients.