Dubai will host the World Expo 2020 in an effort to showcase the UAE?s innovations in the energy sector and advancements towards sustainable development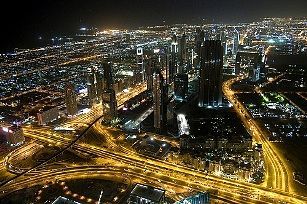 The UAE competed with Turkey, Russia and Brazil while bidding to host the World Expo 2020. (Image source: Kamel Lebtahi/Flickr)
Earlier this year, the UAE government revealed that it was competing with Izmir in Turkey, Sao Paulo in Brazil and Yekaterinburg in Russia to host the World Expo 2020. The Paris-based Bureau International des Expositions chose the UAE as the winner of the bid.
According to Gulf News, renewable energy firm Masdar?s chief executive officer Sultan Ahmad al Jaber said, ?The strategy and vision of the UAE are closely aligned with the objectives of the World Expo, which embraces knowledge sharing, strengthening collaboration and enhancing trade relations.?
Emirates Identity Authority director general Ali Mohammad Al Khouri said, ?Looking at UAE?s achievements so far in 2013, it is quite evident as to why our country has won this bid.?
Earlier this year, the UAE was ranked as the 19th most productive nation in the Global Competitiveness Report published by the World Economic Forum.
Etisalat chief executive officer Saleh Al Abdouli said, ?This win asserts our country?s competency in leading developments in the region, with world-class infrastructure, highly efficient logistic services, as well as modern legislative and regulatory frameworks.?
READ MORE...
UAE to reduce energy consumption by 30 per cent by 2030