The EU-GCC Clean Energy Network today announced it will host its second annual conference concurrently with the World Future Energy Summit (WFES) 2012 in Abu Dhabi.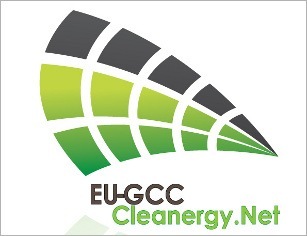 The EU-GCC Clean Energy Network will host its second annual conference concurrently with the World Future Energy Summit (WFES) 2012.
Key focus areas
The key focus areas for the 4th Discussion Group (DG) meetings during the conference will include carbon capture and storage, clean natural gas and related technologies, renewable energy sources, as well as electricity interconnections and market integration.
Opportunity to exchange views
The conference will also provide an opportunity for distinguished clean energy experts, including representatives from the European Commission and the GCC authorities to exchange views on the potential ways to support and enhance the long-term strategic clean energy relationship between the EU and the GCC regions.
Renowned members of Masdar Institute faculty will play a leading role during the conference. Dr. Sgouris Sgouridis Assistant Professor ? Engineering Systems and Management, Masdar Institute, will lead the 'Third Sustainable Biofuels Workshop: Middle East Perspective'.
Featuring leaders in biofuel
The workshop will feature leaders in biofuel development and adoption active in the Middle East from the industry including Boeing Company, Etihad Airways, Qatar Airways, and Neutral Fuels, research institutions including Masdar Institute, Qatar University, Lausanne Federal Polytechnic University, and the International Energy Agency and leaders in certification. These stakeholders will discuss the latest progress in feedstock development, usage pathways, and sustainability certification.
Second day
On the second day, the first of the DG meeting on 'Energy Efficiency/Demand Side Management' will be convened by Dr Alexandra Papadopoulou, Senior Expert, Energy Policy Unit, National Technical University of Athens, Greece and Dr Nawal Al Hosany, Associate Director of Sustainability at Masdar, while the meeting on 'Electricity Interconnections And Market Integration' will have Dr Najib Dandachi, Asset Management Director, Transco, Abu Dhabi Water & Electricity Authority, UAE, and John Traynor, Senior Consultant on Electricity Integration, ESB International, Dublin, Ireland, as conveners.
The second plenary meeting on 'Network Sustainability' is also scheduled for the second day.
Final day
On the final day, Prof. Taha B.M.J. from Water and Environmental Engineering program and Dr. Isam Janajreh, Associate Professor in Mechanical Engineering, Masdar Institute, will lead a training seminar on 'Wind Resource Assessment', while Dr. Carsten Hoyer Klick, will present the session on 'Solar resource assessment'.
Dr Manuel J. Blanco will conduct the seminar on 'Concentrated solar thermal power plant', while Dr. Mohammad Abu Zahra, Assistant Professor, Chemical Engineering Program, Masdar Institute, will deliver training on 'Carbon capture and storage' (CCS) which will cover CO2 capture, transport and storage technology overviews and challenges. The training will end with a group discussion on the viability of CCS in the region.
Other GCC counterparts
In addition to Masdar Institute, the other GCC counterpart organizations in the network are King Abdulaziz City for Science and Technology (KACST), Kuwait Institute for Scientific Research (KISR), Qatar Environment and Energy Research Institute, Sultan Qaboos University of Oman and Arabian Gulf University. The network's operations are supported by numerous organisations in both the regions.