GE is highlighting its portfolio of energy and water technology and service solutions at the 2012 Water, Energy, Technology and Environment Exhibition (WETEX) conference, Dubai from March 13-15.
Element to elemental
Hosted by the Dubai Electricity & Water Authority (DEWA), the theme at WETEX 2012 is 'Element to Elemental.'
"The dynamic growth of the Middle East region requires innovative solutions with a focus on energy and water use efficiency," said Joe Anis, president and CEO, GE Energy in the Middle East.
With more than 1,000 turbines installed throughout the Middle East and 20 projects announced in the last three years, GE is well positioned to understand and respond to the cleaner technology and efficiency needs of the Middle East.
Technical experts
GE's Keramat Fakhari is among GE's representatives scheduled to share GE's new technological advancements. Fakhari will be highlighting GE's advanced power generation solutions at the conference: 'Recent Advancement in Gas Turbine Fuel Flexibility.'
In addition, GE's Wajdi Ahmed, will share his insights on Smart Grid Technology on the panel for Energy & Environment, moderated by DEWA.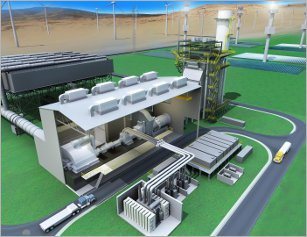 GE innovations
Under the banner 'Powering a Sustainable Future Together', GE supports the WETEX theme with technical experts to showcase its technologies including Innovative and fuel flexible energy technologies, ecomagination-certified Integrated Gasification Combined Cycle (IGCC), ecomagination-certified ZeeWeed module for water reuse and filter house technology.
In the renewable energy arena, GE is showcasing leading-edge solar power technology including thin film solar panels with the highest independently measured and reported efficiency in the industry. Its advanced dry low NOx (DLN) technology enables the lowering of gas turbine emissions during operations.