The growth of the economy has given rise to the need for a dependable transport infrastructure. Through Gulf Traffic 2014, industry leaders hope to discuss and address the needs of the transport sector in the GCC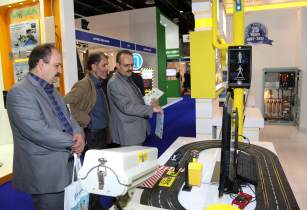 Gulf Traffic will be held at the Dubai International Exhibition Centre from 8-10 December 2014
The Middle East is experiencing rapid growth currently, especially with major infrastructure projects being planned in Dubai, Saudi Arabia, Qatar, Kuwait, Bahrain and Oman. The GCC is set to invest US$125.4bn to improve its transportation facilities and infrastructure. Dubai?s Expo 2020 and the Qatar World Cup in 2022 are two of the biggest events the region is preparing to host, in the run up to which establishing a reliable, steady transport system is crucial.
To revolutionise modern day transport infrastructure and generate awareness on the latest trends, the 2014 Gulf Traffic Exhibition & Conference will be held at the Dubai International Exhibition Centre from 8-10 December. The exhibition will showcase the latest developments in road infrastructure, traffic management systems and technologies for safe and efficient mobility.
In particular, multimodal traffic and parking will be the focus of this year?s programme. The conference will feature some of the world?s best case studies on how multimodal systems and management have helped decrease accidents, and create a much safer, efficient and sustainable traffic environment. According to UAE?s interior ministry, road accidents cost nearly US$3.8bn during 2013. The road transport authorities stated that the total number of deaths due to accidents were 651, while over 7,700 suffered injuries.
Richard Pavitt, exhibition director of Gulf Traffic, said, ?An increase in traffic is generally followed by an increase in accident rates. With more vehicles on the roads, it is becoming increasingly difficult to decrease fatality statistics and to keep the main regional cities moving freely. This is one of the biggest challenges faced by the Middle Eastern governance.?
With the region experiencing a period of enormous growth, transport as a sector, will be dissected for better understanding and figuring out way to improve connectivity across the GCC. To achieve these goals, there will be a host of speakers from the industry such as Alan Bristow, director of road space management of surface transport, Transport for London (TfL); Eng Meitha Mohammed Bin Adai, CEO of Traffic & Roads Agency, Road and Transport Authority, UAE; Pieter Venter, CEO of the Global Road Safety Partnership; Sing Mong Kee, President of ITS Singapore, Land and Transport Authority, Singapore ? among others.
?With the Dubai Metro recently celebrating five years in operation, new bus and tram services, water taxi services, more metro lines planned and the pan-GCC Railway, public transportation has taken huge steps forward and this looks set to continue,? concluded Pavitt.