INTERMAT Middle East hosted over 100 international manufacturers and distributors and 120 brands from 15 countries.
The first edition of INTERMAT Middle East, an international exhibition for machinery, materials and equipment for construction and infrastructure recently concluded its debut at the Abu Dhabi National Exhibition Company (ADNEC) in Abu Dhabi.
The event provided a stellar networking platform for exhibitors to showcase their latest products and services to key decision makers and influencers in the Middle East and North Africa (MENA) region. In addition, it also enabled companies to strategise on how to establish and build profitable relationships in the construction industry.
Approximately 3,200 buyers and industry leaders attended INTERMAT Middle East's debut. These attendees consisted of construction company directors, government officials, project managers, machinery and equipment manufacturers and distributors, wholesalers and importers of building materials and vehicles, and many more. Visitors came from several countries including Algeria, Saudi Arabia, Bahrain, Egypt, Jordan, Iran, Kuwait, Lebanon, Morocco, Oman, Qatar, Turkey and beyond.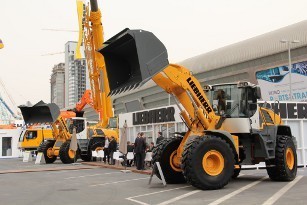 Furthermore, with billions of US dollars invested in construction projects across the MENA region, INTERMAT Middle East hosted a conference on 'How to Improve Crane Productivity and Safety on Major Construction Sites' where manufacturers and designers of safety equipment and systems put forward solutions to improve safety standards whilst developing and executing quality builds.