INTERMAT Middle East, the international exhibition for machinery, materials and equipment for construction and infrastructure will showcase a new exhibition format.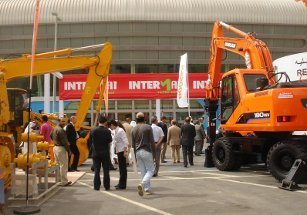 INTERMAT Middle East Returns to Abu Dhabi in October
The second edition combines a high level conference program with international experts and a comprehensive exhibition, featuring representative companies in heavy machinery, equipment and solutions for construction and infrastructure.
Focus on enhancing business opportunities
The three-day event will focus on enhancing a productive atmosphere for business meetings to facilitate new business opportunities in the significantly large and dynamic Middle Eastern markets.
An estimated 7,000 professional visitors and 250 exhibitors are expected to participate at INTERMAT Middle East 2012.
Hosted buyers program
Furthermore, a hosted buyers program dedicated to senior management and government members will provide intergovernmental and international contacts, enabling co-operation between global and local business leaders.
INTERMAT Paris
Delegates and construction industry professionals from the United Arab Emirates will participate at INTERMAT Paris on April 18, 2012. This day will be dedicated to discuss the numerous opportunities in the region, with more than 200,000 international visitors and journalists attending.