More than 75 per cent of the exhibitors taking part in this year's The Big 5 Saudi will represent international companies.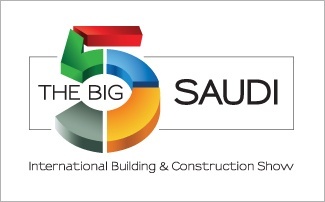 More than 75 per cent of the exhibitors in The Big 5 Saudi will represent international companies.
The event, now in its second year has had to double exhibition space due to the increased attraction from global building and construction companies from the likes of Germany, Italy, Turkey, France and Spain.
Saudi Arabia a key market
Andy White, event director for The Big 5 Saudi, says: "Sixty per cent of exhibitors at The Big 5 Saudi 2011 were from overseas, but this year we have considerably more international companies looking to meet buyers and distributors. It highlights the importance of Saudi Arabia as a key market for international companies and the vital role trade shows like The Big 5 play in reaching this audience."
Projects worth US$112.8 billion?
Saudi Arabia's construction boom, which appears to show no slow down in the coming years, has certainly not been overlooked by those experiencing a more volatile market in other regions across the world. As the largest market in the GCC at present and with more than US$112.8 billion worth of projects expected in 2012, Saudi Arabia indeed presents a significant number of opportunities for international companies and The Big 5 Saudi gives the platform to access these.
51 per cent of GCC projects
A report recently commissioned by The Big 5, 'New technologies utilised in the GCC market' produced by Ventures Middle East, highlighted Saudi Arabia's influence as holding 51 per cent of the on-going projects in the GCC at present. Furthermore, in the report's list of most influential clients in the GCC construction market, six from the top 10 were from Saudi, including the top spot being held by Emaar Economic City. The project category showed a similar pattern, with 18 out of the 25 building projects in the GCC being based in Saudi and the number one project also being awarded to Emaar Economic City for King Abdullah Economic City (KAEC).
The Big 5 Saudi will take place at Jeddah Centre for Forums & Events from 10-13 March. For further information, please visit www.thebig5saudi.com.