The Abu Dhabi-based International Renewable Energy Agency (IRENA) and Japan?s New Energy and Industrial Technology Development Organisation (NEDO) have launched a 16-day joint training programme to focus on project development and implementation for solar photovoltaic (PV) energy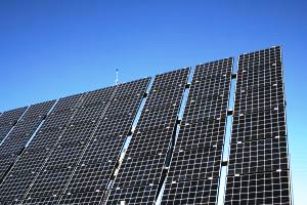 The programme, facilitated by Irena, promotes the adoption and sustainable use of all forms of renewable energy worldwide. (Image source: sxc.hu)
Nearly 40 trainees from 27 countries, mainly developing nations, are participating in training sessions between 25 September 2013 and 11 October 2013, in the UAE and Japan, according to a press release from IRENA.
The training programme in Abu Dhabi is focussed on developing capacities for fast-growing renewable energy technologies in developing countries.
The programme, facilitated by IRENA, promotes the adoption and sustainable use of all forms of renewable energy worldwide. It seeks to share the proven experience of Japan in solar PV deployment with practitioners from the public and private sector.
Japan?s largest public research and development management organisation NEDO has fully funded the programme.