Rockwell Automation has announced that its manufacturing event Automation University will be held in Dammam, Saudi Arabia on 9-10 September 2014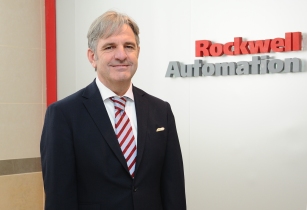 Rockwell Automation president of EMEA region Hedwig Maes
To be located at the Sheraton Dammam Convention and Exhibition Center, the free event aims to bring together professionals and products, and open up discussion on current and potential challenges faced by the manufacturing industries.
Hedwig Maes, Rockwell Automation?s president of the EMEA region, said, ?Automation University is a two-day event where customers can experience in a unique way the strength of our portfolio in industrial automation.?
The event, which is held at different venues across the EMEA region every year, is set to welcome professionals from the worlds of management, engineering, maintenance, purchasing, and IT.
According to Rockwell Automation, a world leader in industrial automation and information solutions, the show promises to offer technical and hands-on training, presentations, live demonstrations, as well as seminars and industry sessions, with approximately 65 sessions scheduled per day.
Maes added, ?Saudi Arabia has been identified as a strategic and fast-growing market in our region. Therefore an event like Automation University is key in order to communicate about Rockwell Automation and the strength of our portfolio in products and solutions.?