The global race to zero carbon emission is accelerating as many more organisations and businesses across sectors pledging to do their part and committing to implementing actions with measurable and positive social and environmental impacts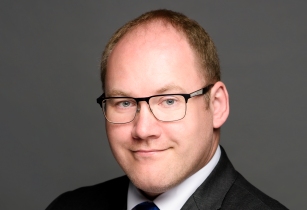 Rasso Bartenschlager is the General Manager of Al Masaood Power Division. (Image source: Al Masaood Power Division)
In the power sector, carbon footprint reduction targets have been set and, amidst growing sustainability-related strategies within the industry, solutions and systems with reduced carbon emissions continue to gain traction.
In the UAE and the region, Al Masaood Power Division, which is under the Al Masaood Group umbrella, has responded by taking the lead in offering sustainable solutions to the market. The Group and division?s intense focus on environmental protection demonstrates how sustainability plays a role in their business growth and transformation initiatives.
The division is highlighting this approach as it joins anew the 47th edition of the Middle East Energy (MEE), the region?s leading event dedicated to power generation and electrical and solar solutions. This year Al Masaood Power takes part in the MEE together with its principal manufacturer Volvo Penta, a global leader in power solutions for marine and industrial applications. The event that unites the global energy community will be staged from 7-9 March 2022, at the Dubai World Trade Centre.
During the three-day show, Al Masaood Power is featuring products that are known for their energy efficiency, low fuel consumption and low noise levels whilst, at the same time, underscoring its commitment to outstanding service operations and aftersales service.
At Stand H1.B30, the division exhibits a new generation of environment-friendly, high-performing genset engines manufactured by its global partner Volvo Penta, as they jointly display the new D13 power node and the TAD1346GE 500 kVA. In addition, visitors have a chance to view up close the compact and powerful D8 engine and the 500 kVA power node, the latest additions to the D13 genset family.
The portfolio of new Volvo Penta power generation engines showcased at the event reflects not only the division?s commitment to the environment, it also mirrors the organisation?s relentless efforts to help address demands in Abu Dhabi and the UAE for cleaner energy and a more sustainable power supply. The product choices are a testament to Al Masaood Power?s direction to promote and push for more sustainable power solutions in the local and regional markets.
At the MEE 2022, Al Masaood Power also takes the opportunity to connect and engage with global industry leaders, decision-makers, policymakers, experts and fellow exhibitors from around the world.
The global efforts to reduce carbon emissions are mainly driving the demand for sustainable engines for power generation applications. By offering Volvo Penta?s genset engines, which are designed to strengthen electricity grids, Al Masaood Power is demonstrating its strong support for the increased use of renewable energy.
? By Rasso Bartenschlager, General Manager of Al Masaood Power Division