WIN Automation exhibition will take place from 19-22 March 2014 at TUYAP Exhibition and Congress Centre in Istanbul, Turkey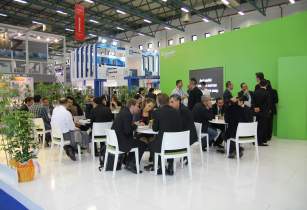 WIN Automation Exhibition will have companies from USA, Switzerland, Denmark, England, Germany among others participating. (Image source: WIN Automation)
Organised by Hannover Messe Bile?im Inc,this exhibition will showcase the latest products in sectors like automation, electrotech, hydraulic and pneumatic, and is expected to play a key role in increasing the trade volume of the sectors.
Companies from Austria, Belgium, Bulgaria, China, Denmark, England, Finland, Germany, Greece, Holland, India, Italy, Japan, Korea, Malaysia, Portugal, Poland, Romania, Serbia, Spain, Switzerland, Taiwan and USA will participate at the event.
The companies will showcase their latest products to visitors across the 30,000 square metre area at the TUYAP Exhibition and Congress Centre.
Italy is the Eurasian business partner for the exhibition. Industries like energy, defense industry, tourism, infrastructure, automotive, and chemicals will be in focus, organisers said.
Alexander K?hnel, general manager of Hannover Messe Bile?im, said, ?Especially in machinery sector, subjects such as research and development, innovation are at premium. The goal of today?s rapidly growing industries is to increase productivity and minimise the expenses.
?In this sense, WIN Automation exhibition is an exhibition that will guide the sector?s professionals. I recommend everyone who wants to establish valuable business connections to attend this important organisation. WIN Automation exhibition provides an excellent platform for the people who want to find leading companies under one roof and increase their business volume.?
K?hnel stated that such exhibitions are highly important for the machinery manufacturing sector to reach the US$100bn target in the US$500bn dollar exportation goal for 2023.