Dubai Chambers has brought the COP28 UAE Presidency and Dubai's business community together in an event to discuss how the private sector can engage and benefit from the journey towards COP28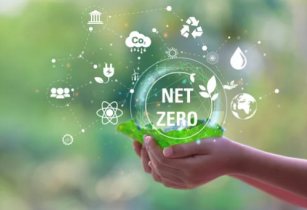 UAE Net Zero 2050 Strategic Initiative, aims to achieve net-zero emissions by 2050. (Image source: Adobe Stock)
Businesses of all sizes and across all sectors must revisit their business models and restructure it towards supporting sustainable development. The UAE recognises the immense potential that climate action has in driving socio-economic growth, creating jobs, empowering women and youth as well as strengthening the overall economy in a sustainable way for the future.
Commenting on the opportunities for the private sector, Majid Al Suwaidi, director general, COP28 UAE presidency said, "As one of the most dynamic hubs for business in the world, Dubai is home to some of the most innovative and exciting companies on the planet. This will be a huge asset to the UAE when we host the UN COP28 climate conference in Dubai next November and we will be counting on our business community to play a leading role in making COP28 UAE a landmark moment for global progress against climate change."
A panel discussion which hosted speakers from major companies in the UAE elaborated on the initiatives that have been put in place to further their company's respective sustainability agendas. It also discussed other plans in the pipeline that center around climate action and how the business community can support COP28.
Maha Al Gargawi, executive director of business advocacy at Dubai Chambers added, "As host of COP28, the UAE has an opportunity to strengthen its position and reputation as a leader in climate action, where the environment takes centre stage in the country's ambitious economic development agenda in the years to come. To that end, the government and private sector need to work in lockstep, and partnerships between the two become more important than ever."
The UAE has made tremendous strides in sustainability, carbon neutrality, and environment preservation with a series of ambitious initiatives and projects designed to shape an economy based on renewable and clean energy, advanced technologies, and eco-friendly business.
The latest among these is the UAE Net Zero by 2050 Strategic Initiative, which aims to achieve net-zero emissions by 2050, making the UAE the first MENA nation to do so.
It is critical that the private sector stands with the government in its efforts to address climate change and set proactive plans for all anticipated challenges that entail. Events such as this, organised by Dubai Chamber of Commerce Centre for Responsible Business is a pivotal step in that direction.