Yamuna Power & Infrastructure, engaged in undertaking international projects for power cable jointing system, has announced its vision to increase global business to US$100mn by 2018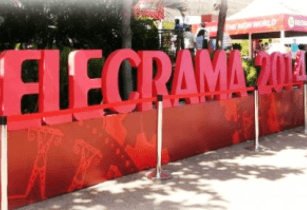 The company displayed its varied products at ELECRAMA 2014 that took place in Bangalore recently. (Image source: ELECRAMA 2014)
The Haryana-based Indian company with manufacturing in Kenya, China and UAE displayed its varied products at ELECRAMA 2014 that took place in Bangalore recently.
The company had got its first export order in 1989 from Abu Dhabi Electricity and Water Authority (ADEWA) to support wire and joining kits for a million dollars.
The company currently has a sales turnover of US$30mn and 60 per cent of the revenue is from exports.
Sanjeev Sardana, managing director of Yamuna Power & Infrastructure, said, ?Considering the global opportunities, we have set up a manufacturing unit at Ras al Khaimah in the UAE to cater to the Arabian Gulf region. We have also acquired a plant in China, which is a backward integrated plant.?
He added that the company has also commissioned a plant in Kenya to make polymeric insulators, which is up and running currently. NGM Yamuna Company Limited is a 50-50 joint venture with a local Kenyan company Mastermind Group.
In East Africa alone, the company was looking at an opportunity of US$30mn in the next three years. Sardana said that his vision is that by 2018, the company was looking at a business of US$100mn across the globe.
The company has also entered the niche sector of Indian defence, where it would act as super specialty contractors.
The recently won 18-month contract of US$20mn from Saudi Electric Company boosted Yamuna Power & Infrastructure?s profile. This contract was purely on the basis of previous track record of sales and services, Sardana said.
The company?s booth at ELECRAMA 2014 saw many visitors, including the chairman of World Bank, and reportedly received appreciation from all.