Elektra Elektronik GmbH & Co. St?rcontroller KG (EES) will display the latest trends in switchgear monitoring and fault annunciating at Middle East Electricity (MEE) 2018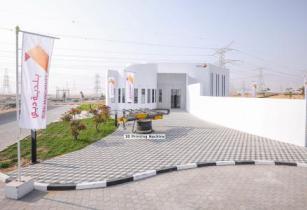 The flexible fault annunciator series BSM - easily and flexibly adapted to your application. The BSM is available in 6 different sizes from 8 to 48 signal inputs. (Image source: EES)
According to EES, the UAE is leading the way in expanding infrastructure and renewable energy projects in the region. For many years, EES has been involved in numerous projects to reduce failures and restart times of electrical switchgears. The systems are used in energy transmission and distribution as well as in district cooling and boiler plants. Where new infrastructure and buildings are constructed, electricity is always needed, and EES fault annunciating systems are successfully implemented.
EES will be showcasing its second generation of fault annunciators, which provide sophisticated functionality in LED and window-based devices. The series BSM/USM and WAP have a very compact design and scalability up to 192 signal inputs. They are fully parameterisable through software and are intuitively operated for fast commissioning.
The communication to superior or inferior systems can be carried out over the serial interface according to IEC 60870-5-101 /-104 and IEC 61850 standards. Further options include Modbus RTU / TCP integration, repeat relays or redundant power supplies. The security option offers and hardened system and an unmanned operation mode enlarge the application possibilities of the fault annunciators.
Stand No: H1.G35 in the German Pavilion