The Perkins team returns to Middle East Electricity (MEE) in 2018 with more than 85 years of history behind it and new product launches that deliver a massive uplift in power density to the electric power (EP) sector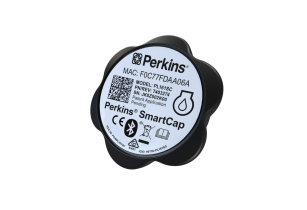 The SmartCap is a ?smart? oil cap, which can be used on new and existing Perkins mechanical and electronic engines. (Image source: Perkins)
The vision and values held by the Perkins Engines company founder, Frank Perkins, have driven Perkins and its customers to continual successes across the decades. And just as was the case back in 1932 when the first 4-cylinder Vixen and Wolf engines were launched, the Perkins philosophy in 2018 remains concentrated on providing competitive and dependable industrial power solutions.
?You will find our engines throughout the world delivering the power you need when you need it,? said Trevor Toulson, Perkins director of sales and distribution for EAME & CIS and Perkins EP business strategy. ?This ranges from hotels to hospitals, in frozen wastelands or expansive deserts or within rental equipment at construction sites. Our products put power in place where there is no other source, in remote locations throughout the world. We stand before our EP customers at MEE and elsewhere knowing we represent more than 85 years of the Perkins brand,? said Trevor. ?We are proud of this important milestone in our company history and of our rich heritage and we have great confidence that our products, services and solutions continue to evolve with changing market needs to serve our customers.?
Engines made at any Perkins facility are made to the same, consistent, high-quality standards. A collaborative approach with original equipment manufacturers (OEMs) during the engine integration process, or locally thanks to Perkins? global product support network, ensures that Perkins engines are integrated and supported to meet the needs of OEM partners. These are among the many brand attributes that have made Perkins a global leader.
A massive uplift in power density
When you?re running a business in the EP sector, every competitive advantage counts. Choosing an engine that draws the maximum power from the smallest package can make all the difference to your bottom line.
Perkins engineers are dedicated to delivering power upgrades across the range. Visitors to MEE will see three new engine platforms, the 7L Perkins? 1206, 9.3L 1706 and 18L 2806, which deliver a massive uplift in power density across a comprehensive range of power nodes.
Whether you?re a generator set manufacturer or end user of Perkins engines, choosing these new Perkins platforms to power your business can bring significant benefits to your operations.
Delivering the power
?For OEMs, improved power density is vital to the success of your business,? said product marketing manager (electric power), Karan Ohri.
?Each of our new engines delivers the same, or better performance as engines that were historically much larger and heavier.?
The 1206, for example, has 20 percent improved power density and is 22 percent lighter than the existing 8.8L 1506 platform it replaces. The 1706 has 22 per cent improved power density compared to our 13L 2206 platform.
The 2806, meanwhile, has 28 percent improved power density and a 35 percent reduced package size compared to the 23L 4006.
?These power upgrades make our new engines easier to package, reduce complexity and makes them cheaper to transport, saving customers vital costs in a competitive marketplace. With improved running costs, better fuel efficiency and the technology on board to meet more stringent emissions regulations up to U.S. EPA Tier 3, the engines can also make the generator sets they?re fitted to more saleable.?
The enhanced engines are packed with benefits for end users too.
?For those companies buying and using generator sets equipped with these smaller engines, they?ll see better fuel consumption, which means significantly lower fuel costs,? added Karan. ?Our 2806, for example, will use 10 percent less fuel than the previous model, which adds up to major savings on fuel spend.
?What?s more, customers will get all the reliability, performance and dependability of a Perkins engine in a product that takes up less room. So, in critical applications in cities like Mumbai, Dubai, Hong Kong, Singapore and London, where space is at a premium, having a smaller generator set will save on space and reduce installation, maintenance and running costs.?
Future-proof engines
Across the EP sector, the trend for engines with increased power density is growing. With fuel prices rising, new EP emission standards set to arrive in 2019, and the complexity of transporting heavy engines to consider, more customers are searching for engines that are smaller, cleaner and built for the future.
All three of the new Perkins solutions will exceed customers? expectations in these critical areas. The new 1206, for example, produces 200-275 kVA output from just a 7L displacement. Until now, customers would have required a 8.8L 1506 platform to achieve that power.
The 1706, meanwhile, produces 350 kVA from a 9.3L engine. This was previously met by Perkins 13L 2206 platform. The powerhouse 2806 delivers the same 750 kVA rating as the existing 23L 4006 platform, but now from a market-leading 18L displacement.
The new engines are also built with the future in mind. They have all the technologies required to meet the full range of global emission standards, from unregulated parts of the Middle East and Africa to the most highly regulated territories of the USA (U.S. EPA Tier 4 Final capable) and Europe (EU Stage V capable).
?These engine platforms already meet the most stringent emissions regulations applicable anywhere in the world,? said Karan. ?Customers who do business in the rental and standby market could benefit from the same core engine that could meet standards in either a less regulated or highly regulated emissions market.?
Each engine provides huge technological strides forward for EP customers.
?As diesel engine technology has improved, we?ve been able to leverage this advanced technology across our fuel systems, turbo charging and more, and apply them to our EP engine platforms and subsystems,? maintained Karan. ?This allows us to produce more power density and get a higher output of power from a relatively small engine.?
Built-in confidence
Up to now, one of the biggest challenges for many manufacturers of smaller engines with high power density has been their reliability under extreme environmental conditions. Some manufacturers? engines have been unable to reach their highest power rating when the going gets tough.
It?s a challenge that Perkins engineers have been determined to overcome.
?We want our customers to enjoy the advantages of using a smaller engine without sacrificing on performance and dependability,? reiterated Karan. ?Our latest fuel systems and cooling packs allow our engines to reach their maximum power ratings, even at high altitudes and ambient temperatures of up to 55?C.
?So even if you?re operating in the middle of a desert or high on a mountain, you?ll be able to depend on your Perkins engine to perform to its best. You can be confident that our engines will meet all your of requirements under all the conditions you need them to work in.?
As the new engines further strengthen Perkins proven EP offering, Karan is proud to see Perkins leading the way on power density.
?With the 1206, 1706 and 2806, we are delivering power density upgrades across the range and that means that whatever sector of EP you work in ? whatever your power needs are, emissions demands, or environmental challenges ? you can run a more cost-effective business with a smaller engine that is just as high performing and dependable as before.?
Whichever way you look at it, Perkins? already comprehensive range is now even more competitive thanks to the addition of these three remarkable engines. Perkins customers will get much more from an engine that?s lighter, smaller and less complex than before.
Perkins? SmartCap for mechanical and electronic engines
Perkins has launched the world?s first low cost engine level telematics device ? the Perkins? SmartCap. The company?s latest innovation is a ?smart? oil cap, which can be used on new and existing Perkins mechanical and electronic engines. Installed simply by replacing the existing oil filler cap, the Perkins SmartCap is a low cost connectivity solution that allows end users to connect their mobile device to their engine via the free Perkins? My Engine App on their smartphone. The cap monitors the Perkins engine and sends data directly to the app, which can be downloaded now from the Apple and Google app stores.
When combined, the Perkins SmartCap and Perkins My Engine App will give Perkins customers truly useful engine information including:
? Engine running hours
? Engine location
? Service reminders and service log
? Parts book and consumables information
The breakthrough telematics offering also provides easy access to engine specific information such as build list, series, type, model, the Perkins? Platinum Protection indicator and the operation and maintenance manual (OMM). The app, which is already available in English, German, French, Spanish and Portuguese, provides instant engine telematics information in key languages around the world; more languages are on the way with scheduled releases in 2018.
?This patented device is the world?s first low cost engine-specific connectivity device,? said Michael Wright, Perkins general manager ? aftermarket. ?It provides the only way to add any connectivity to a mechanical engine and the only way to add telematics with no ongoing costs. We are watching its popularity grow with each passing day as we meet the needs of our global customers with this innovative and breakthrough step forward in the aftermarket.?
Priced at an introductory offer of ?39.99/?45.99/US$49.99 or the equivalent exchange rate, the Perkins SmartCap, which has no ongoing costs, is now being sold within Australia, the European Union, New Zealand, Canada and the USA. It is continually obtaining certification in more countries and will be available via the Perkins distribution network. To contact your local Perkins distributor, visit www.perkins.com/distributor.
Perkins in Power
? More than 20 million Perkins engines have been built, of which more than five million are still in service.
? Perkins has the capacity to manufacture 800,000 engines a year from its manufacturing facilities in Peterborough and Stafford, UK; Griffin in Georgia and Seguin in Texas, USA; Curitiba in Brazil; Wuxi in China; and Aurangabad and Hosur in India.
? Perkins is one of the world?s leading suppliers of off-highway diesel and gas engines in the 4 ? 2000kW (5-2800hp) market.
? The Perkins global distribution network supports customers in 182 countries from 3,500 outlets supplying parts, repairs and solutions.
? In 1998, Perkins became a wholly-owned subsidiary of Caterpillar Inc.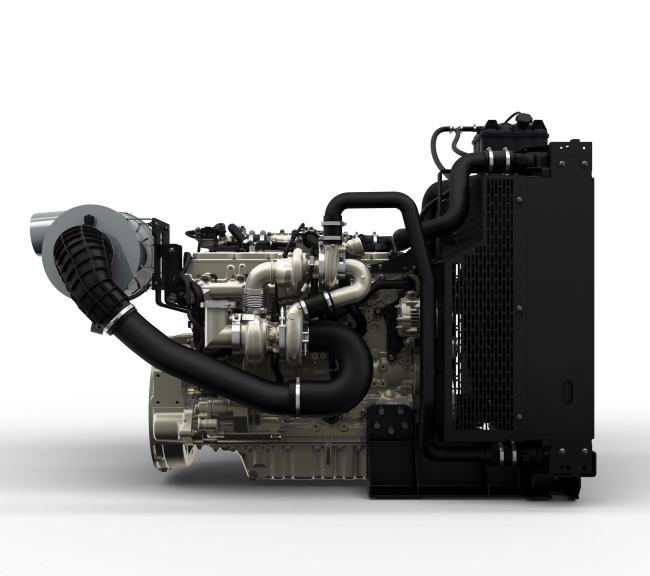 For more information, visit Perkins at Stand no: S1C10