Eaton, one of the leading power management solutions providers across the globe, demonstrated a range of smart applications that aim to benefit commercial and residential industry operators at the Middle East Electricity (MEE) 2019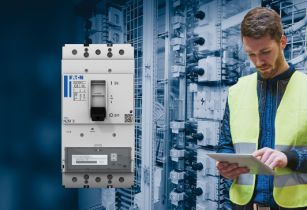 Eaton showcases practical applications for commercial and residential industries. (Image source: Eaton)
During the exhibition, Eaton showcased the next-generation low-voltage NZM circuit breaker, the xEnergy low-voltage switchboard system and the arc fault protection devices (AFDD).
Anouar Ouali, regional business unit director at Eaton Middle East, said, ?Our comprehensive, innovative range of products and services can be used to reliably, efficiently and safely manage power across utility, commercial, industrial and residential market segments.?
According to Eaton, the NZM system, through the power xpert release (PXR) technology, aims to allow enhanced connectivity and a broad range of integrated measuring features.
As a result, machine and system builders are set to benefit from reduced installation costs. Additional features such as the integrated Arcflash Reduction Maintenance System (ARMS) or the zone selectivity ensure protection for man and machine.
Some of the important highlights included:
ARCON ? Eaton?s active safety measure with arc quenching done within two milliseconds, providing arc fault protection
Eaton?s range of life safety solutions for fire and lighting across a range of industry applications including commercial, construction, oil and gas and transport.