Industry heavyweights have reiterated the message that more needs to be done to ensure universal energy access during the opening day of Middle East Energy?s (MEE) Critical and Backup Power sector focus week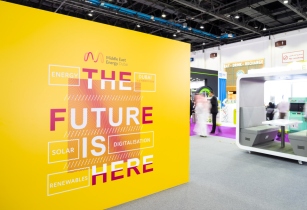 Middle East Energy (MEE)?s third virtual sector week, Critical and Backup Power and will continue until Wednesday 2 June. (Image source: MEE)
As part of the first session of the day, Making energy accessible to all: the opportunities and challenges around off-grid power, experts Joel Sam, Head of Impact Research, Africa Green Co and David Lecoque, CEO, Alliance for Rural Electrification (ARE), highlighted the necessity to provide electricity access to millions.
?Since our creation 15 years ago, tremendous strides have been made in accelerating access to electricity, enabling more than one billion people to gain electricity access over this period, said Lecoque.
?However, despite that progress, 870 million people today still lack access to electricity, with another 1.5 billion suffering from unreliable services. These numbers are exacerbated by the global population growth, which means that at current rates, the electrification will mean that around 620 million people will remain without access to clean and affordable electricity by 2030, of which 85% will be living in sub-Saharan Africa,? he added.
As part of the solution to the problem, Lecoque outlined the need for decentralised renewable energies (DRE). He said: ?DRE?s are poised to be the least-cost electrification option for more than half of all connections needed to provide sustainable electricity for all by 2030. DRE do so in a way that is fast, cost-effective and clean.
?It provides rural and peri-urban communities with sustainability electricity services to power livelihoods, doing so in a way that catalyses socio-economic development and local green job creation, that is future-proof, and that is effectively addressing climate change.?
Claudia Konieczna, Exhibition Director, Middle East Energy, said, ?Our partners and sponsors are an integral part of facilitating connections and driving the industry forward. As an event, we pride ourselves on showcasing the latest innovations and solutions within the energy sector. This is particularly important from a power continuity perspective, with much of the world?s critical infrastructure including data centres, medical facilities, transport and education driven by a sustained power supply.?