AXESS Saudi Arabia, the Dammam-based local entity of AXESS Networks, a global leader of satellite-based communications solutions, is expanding operations to cater for the growing connectivity demand across the country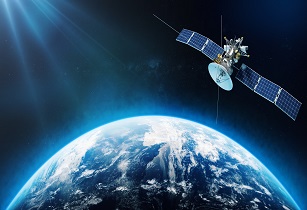 AXESS Saudi Arabia provides end-to-end managed satellite communications solutions. (Image source: Adobe Stock)
AXESS Saudi Arabia provides end-to-end managed satellite communications solutions designed to strengthen customers? operations in the kingdom. It has invested in encompassing AXESS hardware and assets to operate its services directly out of Dammam to its diverse customer base in oil & gas, mining, government, maritime and telco. The coupling of AXESS satellite communications expertise with its local presence of field engineers and technicians enables AXESS to offer fully managed services. The specific local requirements in the Kingdom require the full service including the provision and installation of hardware, 24/7 operations and support, IP backbone connectivity and licensing.
AXESS Saudi Arabia utilises satellite capacity from its long-term partner Arabsat in Ku-Band on the satellite BADR-5. The Teleport in Dammam is fully redundant and connected to a different redundant terrestrial carrier.
Richard Begnaud, general manager of AXESS Saudi Arabia explained, ?The high local demand has led to a much faster growth than initially planned, which enables us to add further networks and capacities on new transponders.?
In the near future, AXESS plans to expand its offerings within the region by adding further coverages on additional satellites. Today, the fully managed services comprise the whole value-chain: sourcing of adequate hardware, installation of the equipment, line-up of remote station, monitoring and managing the service, training, and consulting services.
?We are delighted about the developments and great relationships that we could further deepen through our own legal entity in the Kingdom of Saudi Arabia. With the local presence and operation, we have been able to take business relations to the next level, especially in the oil & gas sector,? stated Ralf Schmitz, CCO of AXESS Networks EMEA. ?Our local participations at trade shows and other events foster our focus into expanding into new markets, such as construction and mining.?
AXESS will be exhibiting at BIG5 Saudi in Riyadh from 28-31 March.