Huawei, leading global provider of information and communications technology (ICT) infrastructure and smart devices, has announced to implement its new ?1+1 antenna modernisation? solutions to roll out commercial 5G networks in Bahrain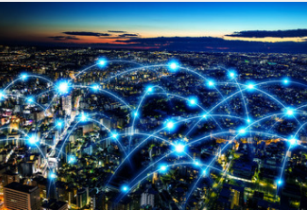 The announcement follows Bahrain?s aim to accelerate digitisation and introduce the latest technologies to the people of Bahrain. (Image source: metamorworks/Adobe Stock)
The move is in line with Bahrain government?s commitment to accelerate digitisation and introduce the latest technologies its residents.
With the challenge of increasing revenues and making a progress in digital operations and maintenance, telecom operators in Bahrain are keen to introduce new 5G solutions to capitalise the infrastructure to expand the latest technology services provided to users.
The arrival of 5G will present a new opportunity for comprehensive strategy deployment. 5G technology will increase network capacity and enable seamless coverage and ultra-low latency that many new mobile applications require. As one important element in mobile networks, antennas will need to receive and transmit on more frequency bands than ever.
Huawei?s ?1+1 antenna modernisation? concept aims to address these problems. The proposal involves one passive antenna for all sub-3 GHz frequency bands and an active antenna for C band and mmWave. This arrangement is expected to enable carriers to upgrade their antenna networks to 5G readiness in a single step, eliminating the need for duplicated investment or multiple antenna upgrades.
John Lu Yuedong, CEO of Huawei Bahrain, said, ?5G will open up a world of economic opportunities, giving rise to new industries and revitalising old ones. The successful deployment of 5G will require close cooperation between vendors, carriers, government and enterprises, and Huawei is committed to building a unified 5G ecosystem in the region in order to position Bahrain as a leader in the global race for 5G.?
?This innovative antenna is a step forward in enabling Bahraini operators to accelerate the arrival of 5G networks and bring digital to every home, person and organisation for a fully connected, intelligent world,? Yuedong added.
First announced at Mobile World Congress 2018 in Barcelona, the new solution is set to enhance Bahrain?s position in 5G deployment in the MENA region. Earlier this year, Bahrain?s Telecom Regulatory Authority (TRA) established a 5G frequencies working group to discuss the required spectrum for implementing 5G networks in the country. This was followed by a June announcement that VIVA Bahrain had successfully launched the country?s first live and public 5G network demonstration at Manama?s City Centre Central Galleria.