Kuwait Telecommunications Company ? stc, a digital specialist in providing innovative services and platforms to customers, enabling the digital transformation in Kuwait, has announced the successful commercialisation step of implementing 5G Stand Alone (5G SA)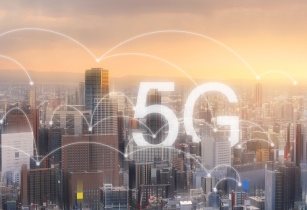 5G SA will enable stc to become not only Cloud Native, but Edge Native as well. (Image source: Adobe Stock)
The milestone is considered to be the second and most disruptive development of the comprehensive 3GPP 5th generation compliant network. stc also accomplished the widest scale of 5G deployment coverage on Sub-3GHz and 2.1GHz amongst other mobile service providers in the MENA region. Besides these two achievements, the company enhanced its infrastructure with the deployment of the most advanced automated Business Support System.
In a statement released by the company, stc indicated that it has been progressing with major 5G SA developments to advance its 5G network architecture, enabling the radical transformation of the telecom industry into an as-a-Service model in line with Kuwait?s 2035 vision. 5G SA technology will enable stc?s subscribers to enjoy higher uplink bandwidth, especially catering to specialised use scenarios, such as enterprise applications where uplink throughput is equally important as downlink.
Additionally, the technology will lower user-traffic latency to address key issues related to interruptions in the gaming experience, while kicking off market interest in new rich forms of gaming technology like Virtual Reality (VR). 5G SA will also feature higher levels of security that utilise the best industry know-how to provide robustness to telecom networks.
Further empowering Multi-Access Edge Computing (MEC) deployment, 5G SA will enable stc to become not only Cloud Native, but Edge Native as well. This transition will allow service aggregation near subscriber premises.
From massive data processing in enterprise campus scenarios, real-time data processing in industrial control, and autonomous driving, to massive IoT use cases requiring analytics localisation and better user experience for AR/VR/cloud. 5G SA enables different verticals to gain advantage from stc?s infrastructure by creating end-to-end isolated logical networks that share resources in a secured, isolated, and efficient way, also known as Network Slicing.
This allows public and private corporations to increase their levels of efficiency and increase revenue when building their private networks, without the hassle of investing in new infrastructure, acquiring new spectrums, developing coverage, and getting capital assets. stc will also be able to offer diversified digital services to verticals, such as guaranteed voice over 5G applications (VoNR), dedicated data access, dedicated internet access, as well as, on-demand services such as, cloud CCTV capabilities to empower enhanced smart city services to citizens, and assist businesses in innovating and generating new revenue streams in untapped markets.