TAWAL, one of the leading telecom tower companies in the region, has signed a managed services agreement with Ericsson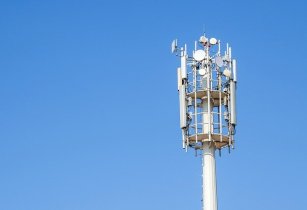 TAWAL aims to support Saudi Arabia?s Vision 2030 by establishing infrastructure for telecommunications operators to ensure connectivity for all residents.(Image source: Ahmad Ardity/Pixabay)
This agreement is a major step forward by TAWAL to support Saudi Arabia?s Vision 2030 by establishing infrastructure for telecommunications operators and a stable platform to ensure connectivity for all residents.
Under the terms of the contract with TAWAL, Ericsson will assume responsibility for managed services for TAWAL?s tower infrastructure and provide energy management solutions. Ericsson will ensure the highest levels of energy efficiency and availability ? utilising AI and automation and energy management platform. This will result in reduced CO2 emissions, improved network up-time and significant operational expenditure savings.
Eva Andren, vice-president and head of managed services for Ericsson Middle East and Africa, said, ?This new agreement takes our relationship with TAWAL to a new level and confirms our position as a leading managed services and energy management solutions provider. We believe our new agreement with TAWAL will deliver significant benefits by reducing carbon footprint and contributing to an overall improved experience for customers.?
The operational benefits of Ericsson?s Energy Infrastructure Operations include the ability to remotely monitor site infrastructure, enabling predictive maintenance and automated actions without the need to visit the site. This can be particularly useful in a country such as Saudi Arabia that features a large geography, enabling remote access to rural areas.