Technical Review Middle East, speaks to Eric Schwartz, President EMEA at Equinix who discusses the data centre business in the Middle East and the challenges facing the market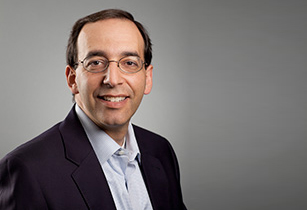 Eric Schwartz, President EMEA at Equinix. (Photo: Equinix)
Page 1 of 2
Over the years, global interconnection and data centre firm, Equnix has rolled out its colocation services across many countries, enabling interconnection in 'almost every major market' across the world," according to Schwartz.
Equinix?s preferred location for its data centres is in cities, and according to Eric, the reason behind this is that an Equinix site is an ecosystem, where it builds commercial relationships with some customers.
?In an Equinix data centre when you walk in you will see a lot of cages, they are relatively small and it will have 30 to 100 customers in a data centre. In different data centres there may be one customer that takes the entire thing but the reason we do what we do is that the interconnection part of the business are the links for the Internet,? noted Schwartz.
In 2012, Equinix extended its reach to the MENA region and despite the challenges faced, a fair amount of the traffic connectivity is in Dubai. ?The reason of being in Dubai is a lot of the submarine cables that come off the East coast of Africa are connecting through Dubai as they head North,? Schwartz told Technical Review Middle East.
Despite deploying Equinix sites across the world, the Middle East market has come with its own set of challenges. ?The temperatures get much higher in Dubai ? we have nearly 200 facilities ? we have a team in Europe that designs and engineer this so its partly the heat, partly the sand, partly the humidity that creates different challenges so we deal with that.
"The second part it that in the UAE in particular the telecommunications industry is regulated differently than it is in the rest of Europe,? he added.