Saudi Arabia-based Logistics Technology Services (LTS) has announced plans to launch its IoT services portfolio in the Gulf Cooperation Council (GCC) countries, followed by the Middle East and Africa over the next three years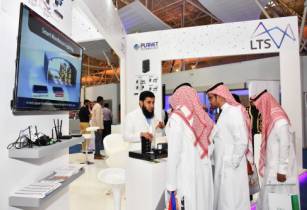 At the IoT conference, LTS took the opportunity to demonstrate its experience in implementing IoT solutions to the Middle East audience. (Image source: LTS)
Bader Juwaied, CEO of LTS, presented the new expansion strategy at the Saudi International Exhibition and Conference on the Internet of Things (IoT) at the Riyadh International Convention and Exhibition Centre.
Juwaied said, ?As regional enterprises continue to go through their digital transformation journeys, they seek a trusted partner with the depth and breadth of experience in the implementation of modern digital solutions.?
?LTS is now planning to offer its highly-reputed IoT services in other GCC countries followed by the Middle East and Africa,? he added.
?The IoT solutions market in the GCC is poised for robust growth as regional governments are increasingly investing in next-generation technologies to move their economies away from reliance on oil,? he stated.
?Moreover, the next-generation technologies are creating massive opportunities for economic transformation and could lead to an industrial revolution, globally referred to as the Fourth Industrial Revolution,? he concluded.
LTS, which started operations in Saudi Arabia in 2010, offers fleet management solutions and provides technical services for industrial projects including IoT, oil and gas, petrochemical, manufacturing and utilities, and support services include design, engineering and implementation.