Mobily and Jasper Wireless have signed an agreement to wirelessly connect machine-to-machine (M2M) and consumer electronics devices in Saudi Arabia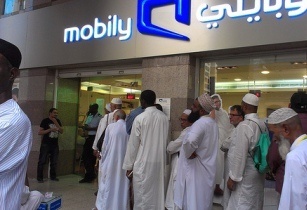 Jasper Wireless platform is a cloud-based solution that is expected to enable Mobily to quickly, and at a low-cost, connect devices across its network. (Image source: Kashifaziz/Flickr)
The Jasper Wireless platform is a cloud-based solution that will enable Mobily to connect devices across its network quickly and at low-cost.
Jasper Wireless will provide Mobily with the necessary applications and services to profitably connect and manage a range of embedded wireless devices.
These devices may cover automotive telematics and infotainment, consumer electronics, smart metering and building automation.
"Mobily is a rapidly growing mobile operator in the MENA region with impressive market share and the opportunity for it to capitalise on industry demand for M2M communications is ripe, particularly in the automotive vertical," said Cindy Patterson, chief revenue officer, Jasper Wireless.
"Automotive original equipment manufacturers are crystalising their connected vehicle strategies in 2013 and will be seeking the mobile operator partner that can serve and enhance their distribution with a connected devices platform that easily scales."
Marwan Al Ahmadi, chief business officer at Mobily, said, "Jasper?s cloud-based model will enable us to accelerate time-to-market with new agile services, as well as give us full visibility and intelligent control of how devices are connecting to and using the network.
"The Jasper platform will enable us to streamline activities, reduce total cost of ownership and provide excellent customer support."