Ziad Matar, Director, Business Development , Middle East, Qualcomm talked to Technical Review about the region's mobile technical sector and the company's expansion plans.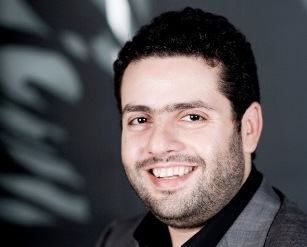 Ziad Matar, Director, Middle East, Qualcomm talked to Technical Review about the region's mobile technical sector and the companies expansion plans.
What is your outlook for the mobile network in the Middle East?
Based on the robust dynamics of this region, the Middle East holds a very promising picture for all elements of the mobile ecosystem ranging from technology suppliers to end users. Qualcomm's strategy in Middle East and Central Asia is to collaborate with regional operators on the best and most optimized network evolution path to ensure the availability of fast and reliable services. Qualcomm's global expertise and reach is enabling us to build a regional ecosystem of applications and content developers, and to work with OEMs and distribution channels.
How has the mobile technology sector faired in so far in 2011?
The mobile sector has been among the most exciting sectors in 2011. From a technology perspective, there has been continued uptake in 3G launches and evolution to HSPA+, with 21 Mbps download speeds becoming the baseline across the region and particularly in the GCC. On top of that, there have been several DC-HSPA+ (42 Mbps) deployments throughout the year in UAE, KSA, Bahrain and Kuwait, followed by the near simultaneous launch of four LTE networks across Saudi Arabia and the UAE, with Mobily, STC, Zain and Etisalat.
With many operators running both 3G and 4G networks, there's considerable interest in dual-mode handsets. Qualcomm is the only company currently offering dual-mode HSPA+/LTE handsets, so we're obviously quite pleased to see growing network deployments and are eagerly working with some of the region's leading operators to develop progressive dual-mode handset strategies.
Which Middle East markets are your biggest growth markets?
The best trend we're seeing is that virtually all markets are growth markets. There are no Middle East markets where net mobile subscribership is actually going down. As they say, a rising tide floats all boats, so this benefits all companies in the mobile ecosystem. The UAE, Saudi Arabia and Egypt are quite active right now. In 2012, I think we'll see more activity in the Levant countries and Central Asia as well. It's an exciting time in the region.
Are you looking at expanding further in the region?
Absolutely. Qualcomm's presence has continued to expand in the past several years, and we're planning to open new offices in Egypt and Saudi Arabia in 2012.
Have you brought any new technology innovations to the market this year?
We've brought quite a few new technologies to the region. In February, we collaborated with Mobily and Great Connection on a mobile health service launch in KSA . The Mobile Baby service developed by Great Connection enables expecting mothers to receive ultrasound images, video clips and 3D scans of their baby directly thorugh their mobile phones, the service is being roll-out across the region, most recently with Etisalat in the UAE.
Augmented reality is another initiative we're very excited about. Augmented Reality enables a user to view his/her environment with a camera - such as the camera on your smartphone - and superimpose virtual content, such as 3D graphics, over the top. This technology has the potential to enhance many industries, such as advertising, gaming, location-based services and social networking.
Imagine being able to hold your phone up to the dashboard in your new car and have a step-by-step, how-to application teach you to use all the controls (via a visual overlay). Imagine a billboard, poster or magazine advertisement that comes to life, providing information in a much more easily accessed and understood way than ever before. Imagine playing a 3D game with your friends, all brought to life on your dining room table through your phone's viewfinder.
Given the strength of the advertising and location-based services in the Middle East, consumers could benefit from Augmented Reality in a number of ways. We are actively exploring these sorts of uses in the Middle East and Central Asia regions.
What do you see as the main next step in mobile networking technology?
Mobile networks will continue to get faster and more efficient through the continuous improvement of HSPA and LTE technologies. The trick is having devices that can make efficient use of both networks. We're working with a wide variety of operators, handset manufacturers and other companies to bring these products to market so that consumers can enjoy the best of 3G and 4G without giving it a second thought ? their devices will simply work.
What improvements need to be introduced to the IT infrastructure in the region to enable growth?
The foundation of 3G uptake lies fundamentally in a high quality network that provides fast and reliable services to the consumer, viable applications availability that improves people's daily lives and communication, and the reach to the consumer that allows the largest percentage of the population to have access to such services and devices.