Investments in digital technologies could potentially lead to a growth in service sector jobs in major Middle East and North African cities, according to the World Bank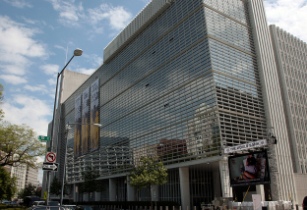 The World Bank says the service sector could create more jobs in the MENA region. (Image source: World Bank Photo Collection/Flickr)
?The service industry including through digital transformation, constitutes a new source of growth for Middle East and North Africa region which have for too long relied on public spending as its main engine for growth,? said Rabah Arezki, chief economist for Middle East and North Africa Region (MNA) at the World Bank.
?To harness the power of external waves of technological innovation into internal sources of growth and job creation, the region needs to adapt several key areas including its internet and payment systems, its regulatory framework, its education system, its ?tech state capacity? and the financing architecture for start-ups,? Arezki said.
Countries in the region, which have an abundance of oil reserves, have long relied on oil revenues for economic growth.
Their economies, which lack diversification into different sectors, came under strain when the price of oil fell to multi-year lows.
This forced many governments to introduce new taxes, cut spending, ease regulation and encourage private sector growth in a bid to diversify their economies and create jobs.
Governments around the world have been looking to technologies such as artificial intelligence, internet of things and blockchain to simplify operations and create jobs.
Arezki will deliver a keynote speech at the Smart Cities Global Technology & Investment Summit 2018 in Algiers on 27 June on how the service sector and digital investments can create jobs and drive growth in the region.