Dmitry Samartsev, CEO of BI. ZONE and William Dixon, head of operations, centre for cybersecurity, World Economic Forum have analysed the popular technologies and evaluated the cyber risks of tomorrow as the development of digital fraud is largely due to rapid technological progress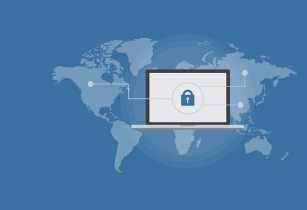 The three technologies that are likely to determine the next decade are 5G, AI and biometrics. (Image source: Vishnu Vijayan/Pixabay)
In a joint article of Dmitry and William, the experts talked about the three technologies that are likely to determine the next decade.
According to the authors of the article, the new generation of 5G networks will become the most difficult problem in the field of cybersecurity. Critical applications and infrastructure will run almost 1000 times faster than the current Internet, which will allow criminals to launch attacks at the new pace of 5G.
The second technology, which experts mention, is artificial intelligence (AI). On the one hand, AI can help create a global defence against cyberthreats, on the other, any technical developments in this area are quickly monitored and used by the cybercrime community.
And the third technology is biometrics, which is already widely implemented in various sectors of the economy throughout the world. Biometrics and next-generation authentication require high volumes of data about an individual, their activity and behaviour. Voices, faces and the slightest details of movement and behavioural traits will need to be stored globally, and this will drive cybercriminals to target and exploit a new generation of personal data.
?We are pleased to see the World Economic Forum attaching great importance to the problem of cybersecurity. Only the collaboration of efforts at the international level will make it possible to build the cyberdefence of the future much more efficiently,? said Dmitry.
?The World is only at the very beginning of its cybersecurity journey. While the technologies of the fourth industrial revolution will undoubtedly throw up new challenges, there are also huge opportunities for innovation and new models of cooperation to meet those new threats,? noted William.