Data centre modernisation in the Middle East and North Africa (MENA) ranks as one of the top digital business priorities for regional CEOs in the next two years, enabling new digital business models, according to Condo Protego, the UAE-based IT infrastructure and information management solutions provider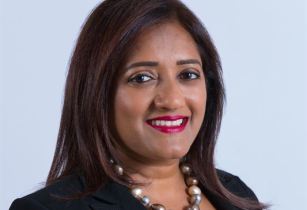 Savitha Bhaskar is the chief operating officer at Condo Protego. (Image source: Condo Protego)
MENA data centre spending is set to reach a record high of US$5.1bn by 2020, up by 8.5 per cent from 2017, said the online market research firm Statista.
?Record-high Middle East data centre spend shows that regional CEOs understand that modernising IT infrastructure can deliver a competitive advantage and enable Smart Cities,? explained Savitha Bhaskar, chief operating officer at Condo Protego.
?Data centre modernisation is also the foundation for the Middle East?s organisations and smart cities to adopt emerging innovations such as artificial intelligence, machine learning, blockchain and the internet of things,? added Bhaskar.
Therefore, in order to address the growing need of IT infrastructure modernisation in MENA region, GITEX Technology Week will be held in Dubai World Trade Centre from 14-18 October 2018, with the theme of ?Experience Future Urbanism.?
?GITEX is an ideal platform to showcase how modernised IT can lead to real-time insights for better customer and citizen engagement, new revenue streams and greater efficiency and data protection,? commented Bhaskar.
In its 38th edition, GITEX is set to provide a platform to connect with the world?s leading technocrats who will uncover new perspectives, explore modern ideas and discuss the smart adoptions to accelerate digital business in MENA.
Data centre modernisation can integrate servers, storage, information management, and data protection, and is an ongoing process rather than a one-off. Showing this strong opportunity, about 81 per cent of IT decision-makers agree that without IT transformation, their organisations will no longer be competitive, according to a recent enterprise strategy group (ESG) global survey commissioned by Dell EMC and Intel.
In the Middle East, Condo Protego is seeing strong demand for the Dell EMC PowerMax solution, the world?s fastest storage array built for mission-critical applications.