Boston Consulting Group (BCG) reported in 2016 Digital Government Survey that the kingdom of Saudi Arabia has ranked top on the highest net perception of service improvement for the past two years and ranked third for the highest level of frequency in the e-government usage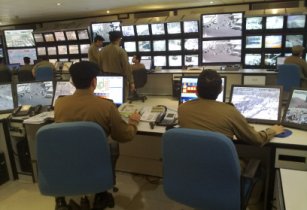 BCG survey benchmarks citizen perspectives on their use of digital channels for government services. (Image source: Al Jazeera/Flickr)
BCG?s survey was based on 13,570 individual responses across 21 countries and 26 different digital government services.
The survey report showed that with 32.6 per cent more citizens accessing e-government services, weekly use of online government services in Saudi Arabia has increased by 30 per cent since 2014.
According to the BCG report, the most accessed and satisfactory e-government services in the kingdom include job search, ID card application and information access.
Speaking on the kingdom?s rank digital government survey list, Rami Mourtada, principal and digital transformation lead at BCG Middle East, said, ?The adoption of wearable devices has mirrored global trends showing highest growth in projected use, which requires an accelerated path towards multiple channels for citizens to access government service?
The report outlined that accessing real-time public information services, making payments for taxes, rates, penalties and applying for or renewing visas, residency and work permits are among the top government services in terms of satisfaction.
Conversely, as per BCG report, the least accessed e-government services in Saudi Arabia are related to housing, obtaining government benefits and subsidies, lack of real-time support and assistance, security and control over information and transparency.
In terms of user experience, 69 per cent of Saudi users faced problem while using e-government services, with 35 per cent of users stating that the service they needed was not available online, and that they preferred physical transaction.
Although Saudi users responded that they were generally comfortable sharing personal information through government digital channels, the biggest concerns were those of theft, loss of information and its misuse.
In addition, 24 per cent of survey respondents indicated that they might stop accessing government services out of fear that personal information might be made public.
The survey suggested that Saudi government should form a digital strategy and develop roadmap to meet the citizens? demand of the online government services.