Siemans and Bentley Systems advance strategic alliance including joint investment initiatives, realising new growth opportunities in industry and infrastructure through integration of complementary digital engineering models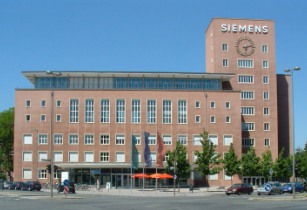 Siemens HQ at Erlangen. (Image source:Daniel Gohler/Commons)
Siemans and Bentley Systems announced on the 23 November that they have made a formal strategic alliance agreement to drive new business. The new alliance is due to drive accelerated digitisation to advance infrastructure project delivery and asset performance in complementary business areas.
The two companies are to invest 50mn Euros (US$53mn) in developing joint solutions to enlarge their individual offerings in infrastructure to benefit end customers. Most of the investment will focus on new cloud services for a connected data environment.
In addition to the agreement, around 70mn Euros (US$74mn) of secondary shares of Bentley's common stock have been acquired by Siemens.
Siemens and Bentley Systems have a history of complementing their respective portfolios through the licensing of one another?s technology to provide solutions in the Digital Factory and Process Industries & Drives divisions, where respective software offerings have already been integrated. For example, Bentley?s reality modeling software has been integrated into Siemens Process Simulate to leverage laser-scanned point clouds in modeling the existing context of brownfield industrial environments.
Siemens and Bentley Systems have identified opportunities to collaborate in Energy Management, Power Generation, Building Technology and Mobility where each partner can use their technologies and expertise to bring news value to the market.