Etihad Water and Electricity (Etihad WE, formerly known as FEWA for Federal Electricity and Water Authority) is embarking on the next phase of its digital transformation journey with global technology company SAP to optimise experiences for more than 1.3 million persons in the UAE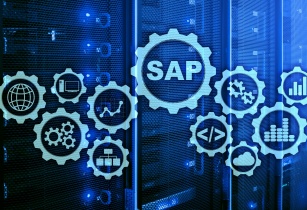 Etihad WE will move all its business process workflows to SAP cloud in the UAE. (Image source: Adobe stock)
As part of its digital transformation roadmap, Etihad WE will move all its business process workflows to SAP cloud in the UAE. This will help Etihad WE to achieve better levels of customer experience, optimise asset management and additional business processes, whilst promoting environmentally sustainable development.
Owned by the Emirates Investment Authority, Etihad WE, which provides electricity and desalinated water to the Northern Emirates, has already installed 30,000 smart metres, with the goal of installing 350,000 meters in the near future. Customers will be gaining real-time information and proactive alerts on consumption levels.
Mohammad Mohammad Saleh, director-general of Etihad WE, said, ?Etihad WE seeks to become global leader and achieve the highest levels of excellence, which means having the best in class digital foundation to optimise operations, employee and customer experiences. Thanks to our digital transformation with SAP, we can use real-time data to enhance customer satisfaction, manage assets & network optimally, increase automation, enhance employee experience & productivity, achieve economic growth, and support environmental sustainability.?
As part of the transformation, Etihad WE will transition from the current SAP business suite to S/4HANA on SAP cloud, leveraging in-built artificial intelligence (AI) and machine learning (ML) capabilities. The organisation will also be improving asset management, human resources and procurement business processes leveraging SAP solutions targeted at these key business process, and SAP?s business technology platform.
Etihad WE will use SuccessFactors and Qualtrics to improve employee experience, Intelligent Asset Management to optimised maintenance strategy and operations, SAP Ariba solutions to automate and optimize procurement, SAP Fieldglass solution to manage third party vendors, and other innovation solutions.
Zakaria Haltout, managing director, SAP UAE, enlightened, ?Etihad WE?s digital transformation shows how an Intelligent Enterprise can reinvent electricity and water provision to enhance the lives of hundreds of thousands of customers. We will continue to align with their executive management on a digital transformation roadmap that can meet business needs, deliver cost savings, and return on investment.?
Etihad WE aims to adopt further solutions leveraging AI, ML, and the Internet of Things (IoT); such as intelligent asset management and advanced Finance solutions.