Schneider Electric and Microsoft Corporation have reinforced their? alliance by opening a new data centre at the Microsoft Technology Center (MTC) in Dubai which showcases the latest in data centre solutions.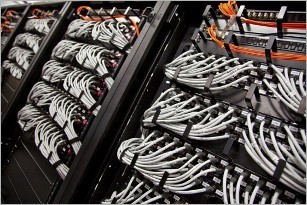 Schneider and Microsoft have opened a new data centre at the Microsoft Technology Center in Dubai.
Best-in-class data center
APC by Schneider Electric's demo center at MTC Dubai integrates Microsoft's enterprise management platforms and Schneider Electric's DCPI management expertise to deliver a best-in-class data center with the lowest total cost of ownership (TCO) as well as the highest availability and efficiency from Schneider Electric and Microsoft solution architects.
Olivier Delepine, Vice President Gulf, Schneider Electric IT Business, said: "We are confident that the facility will add value to the experience of both our existing and new customers, particularly in light of the growing demand for customised energy efficient products in the region."
Positive long-term outcomes
Commenting on the commercial performance of the partnership, Ranei Ayoub Technical Manager Microsoft Technology Center Dubai, added: "Our synergy with Schneider Electric at the MTC Dubai Demo Centre is an important step in the right direction that is anticipated to generate positive long-term outcomes for our potential clients in the region."
Visitors to the centre can explore the impact of the physical infrastructure on the IT environment and also experience its integration with Microsoft private cloud capabilities through the System Centre.
ISX in a box
The centre is manned by experts to highlight the deployment, operational and orchestration details of Schneider Electric's newly launched 'ISX in a Box' data center solutions that are installable and commissioned within four weeks from order ? the fastest time-to-value in the industry.