Continental, premium German tyre manufacturer, has launched the first batch of the brand?s all-new Generation 6 tyre range, specifically designed for the Middle East market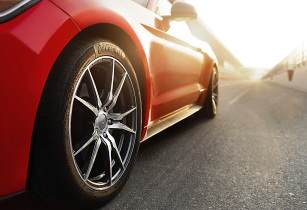 Generation 6 has undergone intense safety checks ensuring one of the safest ranges of tyres on the market in line with the brand?s Vision Zero goal of eliminating fatalities, injuries and accidents on the roads. (Image source: Continental)
Aimed to service up to 40 per cent of the region?s tyre market, Continental?s new range offers car owners a selection of robust tyres designed to cope with the road conditions found across the region.
Consisting of 60 different sizes across three distinct product lines, the Generation 6 tyres have been dispatched from Europe directly to the markets across the Middle East region and comprise ComfortContact 6 for smaller cars and city driving, UltraContact 6 for larger sedans and MaxContact 6 for high-performance vehicles. Providing a wide range of options for customers, the new premium tyre range will service small to high-performance cars, combining advanced German technology with local expertise to deliver unmatched levels of comfort and robustness suitable for the driving conditions faced by the region?s drivers.
According to the company, Generation 6 has undergone intense safety checks ensuring one of the safest ranges of tyres on the market in line with the brand?s Vision Zero goal of eliminating fatalities, injuries and accidents on the roads. Continental uses and develops more and more advanced testing measuring technology to deliver matured and optimised products. This way, Continental ensures to deliver only the safest, most comfortable and reliable mobility solutions.
Commenting on the Middle East arrival of Generation 6 tyre products, Jose Luis de la Fuente, managing director of Continental Middle East, said, ?The region has proven to be a key market for Continental since the establishment of the brand?s regional office in 2015. With the arrival of the first tyre range exclusively designed for the Middle East, we are confident that our customers will reap the benefit of the Generation 6 tyres? performance and robustness across some of the toughest terrains and challenging driving conditions of the region.?
The robust design of the new Generation 6 range provides high resistance to damage from hazards such as potholes, debris and kerb impacts, helping to prolong the tyre?s life. All products feature the latest technological advances for enhanced grip, handling and braking, and quieter more comfortable rides.