The UAE ranks among the top 10 countries in the world for the third consecutive year when it comes to readiness to accommodate driverless vehicles, according to KPMG?s 2020 Autonomous Vehicles Readiness Index (AVRI)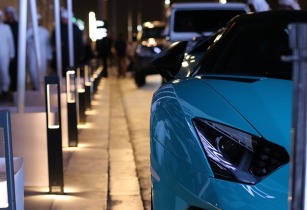 The UAE scored highest among the 30 countries on measures of change readiness for technology infrastructure and mobile data speeds under the infrastructure pillar. (Image source: Abdurashidbey/Pixabay)
The third edition of the study, which evaluates the preparedness of 30 countries globally, places the UAE in eighth position, up one place from last year?s rankings despite the addition of five jurisdictions.
The main indicators of measuring a country?s readiness and progress in furthering AV deployment and innovation include policy and legislation, technology and innovation, infrastructure and consumer acceptance. The UAE ranks ahead of the United Kingdom and Denmark and after Singapore, the Netherlands, Norway, the USA, Finland, Sweden and South Korea on the AVR Index.
Ravi Suri, partner, global head of infrastructure finance, KPMG Lower Gulf, said, ?Driverless cars will likely transform the future of transportation and their use may expand exponentially. The initiatives undertaken by the UAE government to develop smart technologies has facilitated the nation in making automation and AVs a reality. Given the nation?s strong investment in artificial intelligence (AI), blockchain, 5G and maintaining good-quality infrastructure, the UAE is well on its way to achieving its goal of a future where the use of AVs becomes mainstream on its roads.?
The UAE scored highly for its government?s overall change readiness and consumer information and communications technology (ICT) adoption (ranked second) in addition to ranking third on a measure of efficiency in their legal system in challenging regulations.
As part of its vision to become one of the most technologically advanced nations in the world, the UAE is well positioned in technology adoption preparedness with an appointed minister of artificial intelligence, and the 2019 UAE National AI Programme which drives its use to enrich and enhance every sector in the country.