Bombardier has signed a contract with UAE-based contractor Al Jaber LEGT Engineering and Contracting (ALEC) to design and build an INNOVIA APM 300 automated people mover (APM) system for Dubai International Airport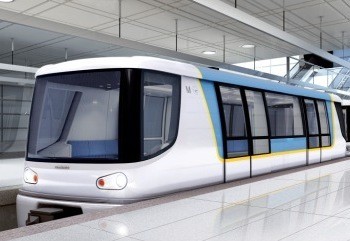 Bombardier has signed a contract to design and build a people mover system for the Dubai International Airport. (Image source: Bombardier)
The transit system will connect the existing Terminal 1 to the new Concourse 4 as part of an expansion programme, which will see capacity of the airport increase by a third, enabling it to expand from handling 60mn passengers to 90mn per year by 2018.
The contract has been valued at approximately US$107mn.
Bombardier is a sub-contractor to ALEC and will lead the project to design and supply all the system-wide electrical and mechanical elements of the 1.5km elevated APM system in a 24-month delivery programme.
Bombardier Transportation chief country representative for the GCC, Mohammed Sarfraaz Ali, said, ?The new transit system will support the Dubai International Airport in realizing its ambition of becoming the world's leading airport, not only in terms of size, but in the high-quality services it provides to passengers.
"Our new generation INNOVIA APM 300 transit technology will provide comfortable and convenient transportation for airport passengers travelling between Terminal 1 and the new Concourse 4."