Dubai International Airport has been ranked the busiest airport in the world, overtaking London?s Heathrow Airport, due to growth of local carriers ? Emirates and flydubai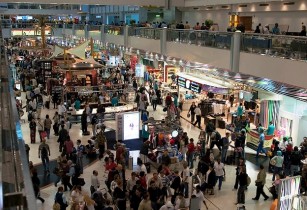 In the first three months of the year, passenger traffic at the airport reportedly rose by 11.4 per cent. (Image source: Jimmy Harris/Flickr)
According to Emirates 24/7, the Dubai airport received 18.36mn passengers in the Q1 2014 compared to 16.1mn passengers that passed through Heathrow Airport in the same quarter.
In the first three months of the year, passenger traffic at the airport reportedly rose by 11.4 per cent.
Paul Griffiths, CEO of Dubai Airports, said that he expects Dubai International Airport to surpass its target of 100mn passengers by 2020.
?2013 was a year of mapping out and preparing what appears to be a bright and busy future for Dubai International Airport.
?A key element of this programme is the upgrading and refurbishment of both Dubai International Aiport?s runways over 80 days beginning 1 May. We have focused our efforts over the past few months to ensure smooth operations during this period and minimising any inconvenience to our passengers while in the long run boosting safety, service and capacity levels at the airport,? Griffiths added.
The airport said in a statement that in March alone, more than six million passengers flew through Dubai International Airport, driven by the expanding networks of Emirates and flydubai.
Passenger traffic reached 6.285mn in March 2014, up 7.5 per cent from the 5.846mn achieved in the same month last year, it added.