The period between January and June 2012 has been declared as Dubai International Airport?s busiest first half year since it officially opened in 1960, according to a traffic report issued by operator Dubai Airports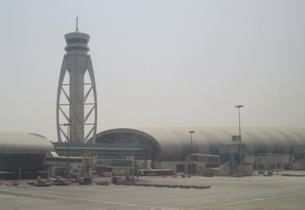 Dubai International Airport saw more than 27.9 million passengers pass through its three terminals in the first half of 2012. (Image source: MoHasanie)
The airport saw a staggering 27.9 million passengers pass through its three terminals during the period with year to date traffic, standing currently at 27,931,639, up 13.7 per cent on the figures for the first half of 2011.
Dubai Airports CEO Paul Griffiths remarked, ?Our record first half had some interesting story lines, highlighted by the launch of 12 new routes, the addition of four new airlines and a surge in traffic on routes to Saudi Arabia, USA, Qatar and Australia.
?We are on track to meet the annual projected traffic of 56.5 million passengers, which will bring us very close to Dubai International's operational capacity of 60 million passengers per annum.
?The addition of Concourse Three during the first quarter of 2013 is well timed to boost our capacity to 75 million while upping the game on our already high levels of customer service,? he added.
The airport saw an increase of 5.1 per cent in aircraft movements in June 2012, compared to the corresponding period in 2011, while the average monthly passenger traffic recorded in the first six months of 2012 stood at 4.65 million when compared to 4.09 million for the same period in 2011.
According to Dubai Airports, the top destinations served by Dubai International during first half of 2012 were India, Saudi Arabia, the UK, Pakistan and the US.