Dubai airline Emirates will restart flights to Tripoli from 29 October 2012 almost 18 months after it suspended operations to Libya following civil unrest in the country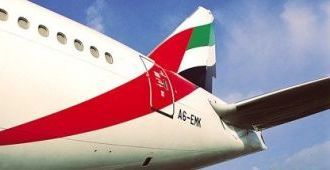 Emirates will restart flights to Tripoli from October. (Image source: Emirates)
As part of the new schedule, Emirates' four-weekly flights to Tripoli will leave Dubai every Monday, Wednesday, Friday and Saturday. Flights to and from Tripoli will be served by an Airbus A330-200.
"In resuming our flights to Tripoli, Emirates is underlining its commitment to Libya at a time when the country is demonstrating its strength and resilience in the face of adversity," said Jean Luc Grillet, senior vice president of commercial operations for Africa at Emirates.
"We have been closely monitoring the situation in Libya and feel that the time is right to re-launch our services, which will help to support business, international trade and passenger travel to and from Tripoli, as well as strengthening the country's overall infrastructure."
Tripoli had been part of Emirates' route network since March 2001 when a four-flight-a-week service was launched.